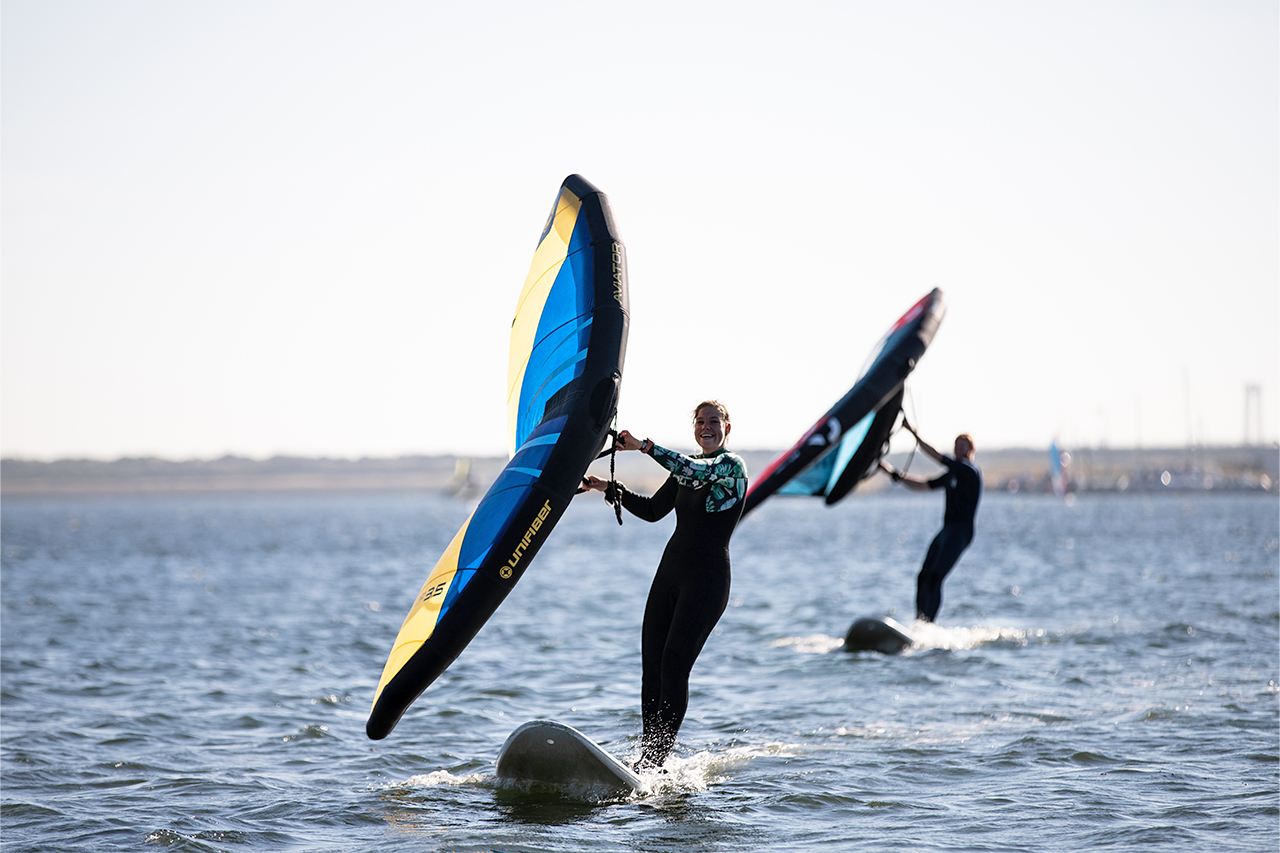 Wingsurfen
Wingsurfen is een toffe combinatie van windsurfen, windfoilen en kiten in één. Meld je aan en maak kennis met deze te gekke, nieuwe watersport!
Aanmelden of informeren is mogelijk bij de Receptie. Dit kan via +31 (0)111 671480 keuzenummer 1 of stuur een mail naar Dit e-mailadres wordt beveiligd tegen spambots. JavaScript dient ingeschakeld te zijn om het te bekijken.
PRIVÉLES WINGSURFEN
1,5 UUR € 115,-
PRIVÉLES WINGFOILEN
1,5 UUR € 130,-
• Prijs inclusief wetsuit en wingsurf of wingfoil materiaal.
• Zelf meenemen: zwemkleding, een handdoek en waterschoenen of oude gympen.