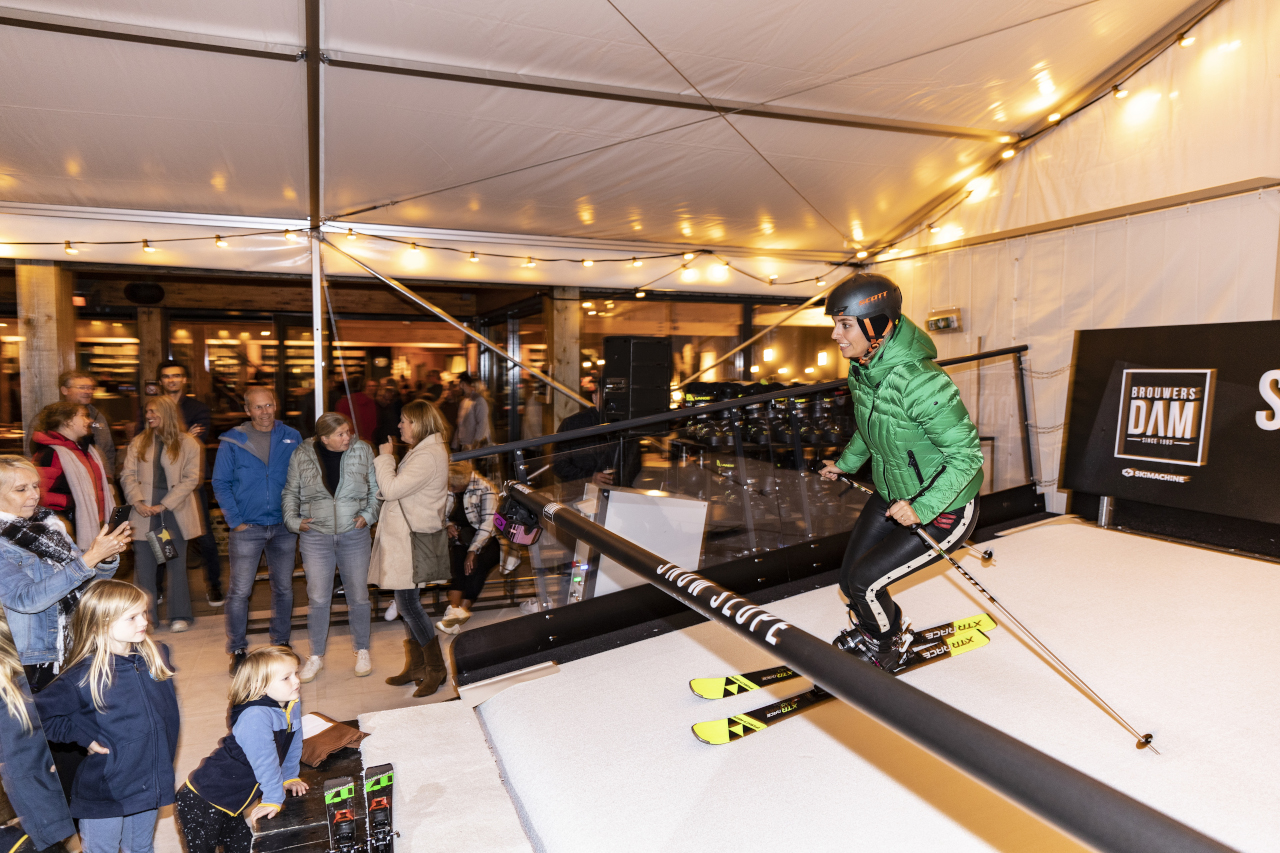 Brouwersdam Snow
Shop & Experience
Sinds de officiële opening van de Brouwersdam Snow, Shop & Experience afdeling kun je nu ook bij ons terecht voor alles wat maar met de wintersport te maken heeft!
In de Surf Shop, die inmiddels is omgetoverd tot Snow Shop vind je alles wat je nodig hebt voor in de sneeuw: van lifestyle producten en een mooie outfit tot de nieuwste wintersport gear, hardware en accessoires. Ook voor koude handen, pijnlijke voeten en het vinden van de perfect zittende skischoenen kun je hier terecht.
In de Snow Hut staan de rollerbaan en skihelling waarop de hele winter door ski- en snowboardlessen gegeven worden door onze gecertificeerde leraren. Er ligt een eisstockschiessenbaan om gezellig met vrienden of familie te op 'curlen' of te nagelen in de boomstammen. Om helemaal voorbereid op wintersport te gaan verzorgen wij ook winter ready bootcamps.
Nog op zoek naar een uniek bedrijfsuitje of een gezellig vriendenweekend? Ook daarin kunnen wij jou voorzien met onze Snow Hut arrangementen op maat!