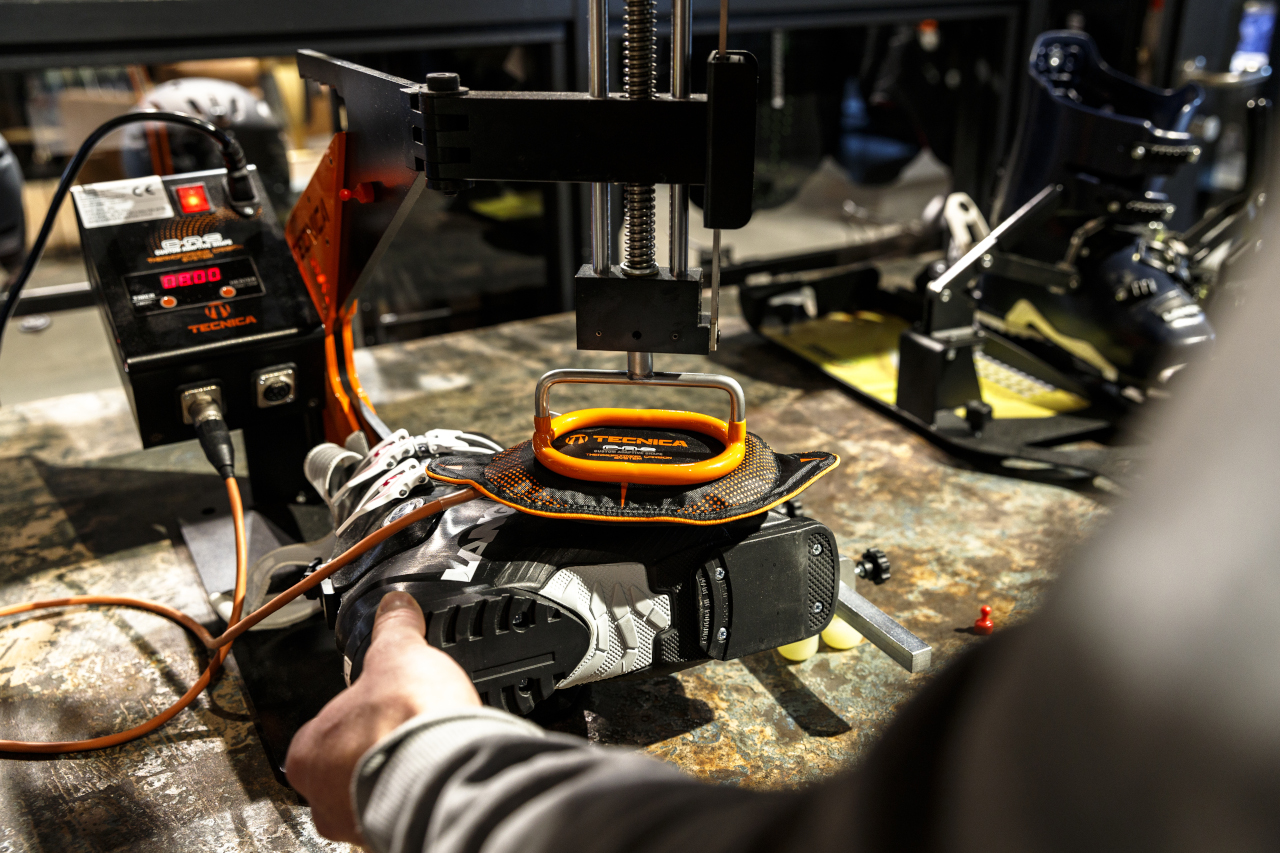 BOOTFITTING
Weer mogelijk vanaf oktober 2022!
Bootfitting is 'het optimaal passend maken van je skischoenen'. Naast het adviseren van de juiste boots en pasvorm helpen wij jou een stap verder; je boots perfect laten zitten met onze kennis en apparatuur.
Iedereen die wel eens op wintersport gaat, weet hoe vervelend slecht zittende ski- of snowboardschoenen kunnen zijn. Slecht zittende schoenen zorgen voor pijnlijke of beknelde voeten en vervelende kramp. Gelukkig kunnen deze problemen voorkomen of verholpen worden door een professionele voetanalyse en bootfit techniek. Daarom hebben wij ons gespecialiseerd in het bootfitten. Kom jij in onze Snow Shop, dan adviseren wij op leest verhouding; hoogte wreef, platvoeten, doorgezakte voeten, hiellbeen, kuiten, etc. Daarbij kijken we ook naar de onderkant van de voet, vaak zijn bijvoorbeeld doorgezakte voeten ontzettend gebaat bij een custom made zooltje van Superfeet. Dit omdat de steun en de doorbloeding dan vaak een heel stuk beter is en dit kan veel klachten voorkomen.
GARANTIE
Bij bootfitten wordt dus gekeken welke schoen het beste bij jou past. Bij Brouwersdam heb je de unieke kans om jouw schoen ook daadwerkelijk uit te proberen op onze indoorrolbaan. Heb je nog een pijntje, dan kan dit direct verholpen worden. Deze service is altijd gratis als de schoen bij ons is aangeschaft.