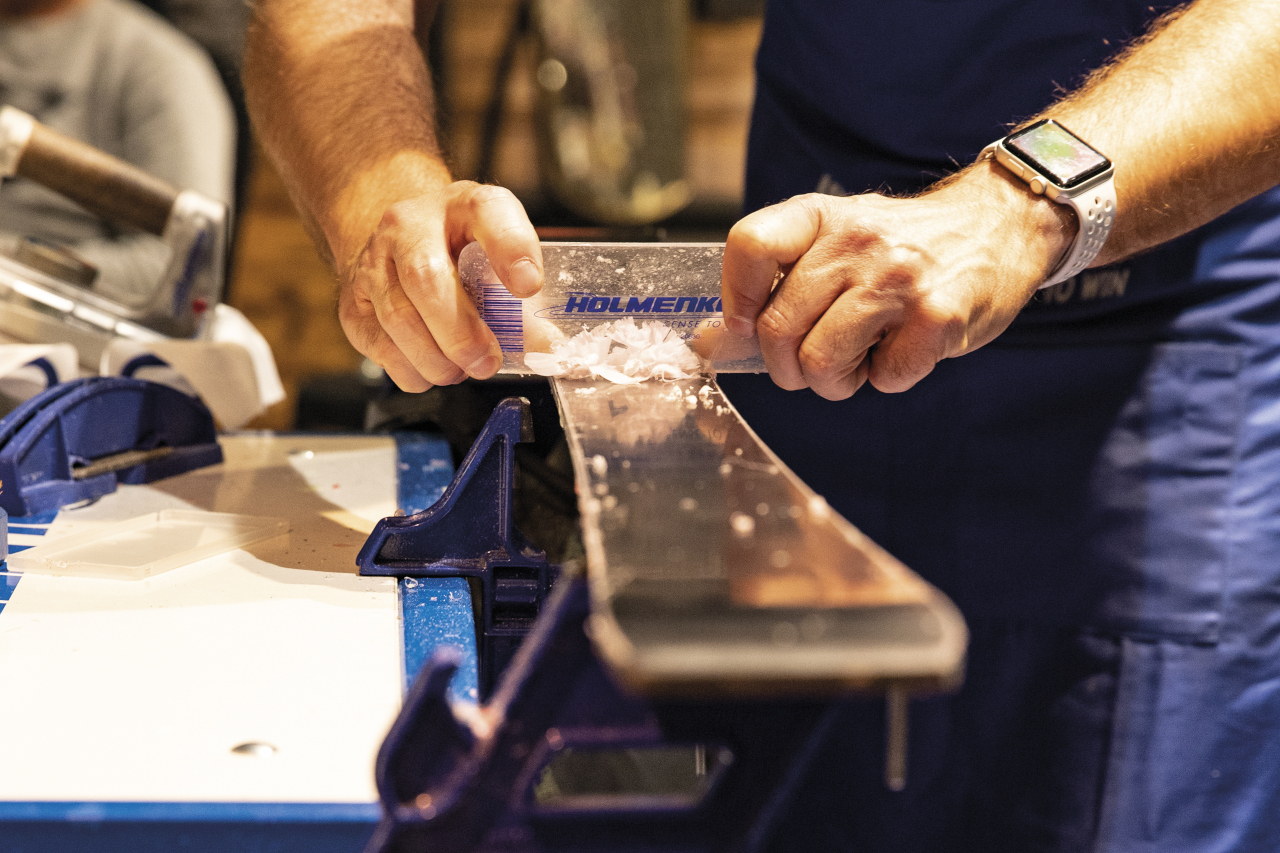 CLINICS
WAX EN SLIJP CLINIC
Het leren waxen en slijpen van eigen ski's of snowboard door een professional. Daarnaast geniet je deze avond van een heerlijke Oostenrijkse maaltijd, 2 drankjes naar keuze, onbeperkt still en sparkling water én ontvang je 25% korting op een koffer met benodigdheden van Holmenknol (alleen deze avond).
Vrijdag 12 november en vrijdag 17 december van 18:00 - 21:30 uur.
PRIJS
€ 50,- p.p.
AANMELDEN
Receptie Brouwersdam via +31 (0)111 671480 keuzenummer 1 of stuur een mail naar Dit e-mailadres wordt beveiligd tegen spambots. JavaScript dient ingeschakeld te zijn om het te bekijken.
WINTER READY BOOTCAMPS
Een goede voorbereiding is het halve werk; doe mee aan onze winter ready bootcamps en ga helemaal fit op wintersport!
Tijdens dit uitdagende uurtje sporten werken we met diverse sport/ski attributen en behandelen we de spiergroepen die het meeste gebruikt worden bij het skiën of snowboarden. Daarnaast wordt er ook aandacht besteed aan de juiste ski en snowboard houding!
Vanaf 20 oktober elke woensdag en zaterdag van 11:00 – 12:00 uur.
PRIJS
€ 10,- per les.
AANMELDEN
Receptie Brouwersdam via +31 (0)111 671480 keuzenummer 1 of stuur een mail naar Dit e-mailadres wordt beveiligd tegen spambots. JavaScript dient ingeschakeld te zijn om het te bekijken.